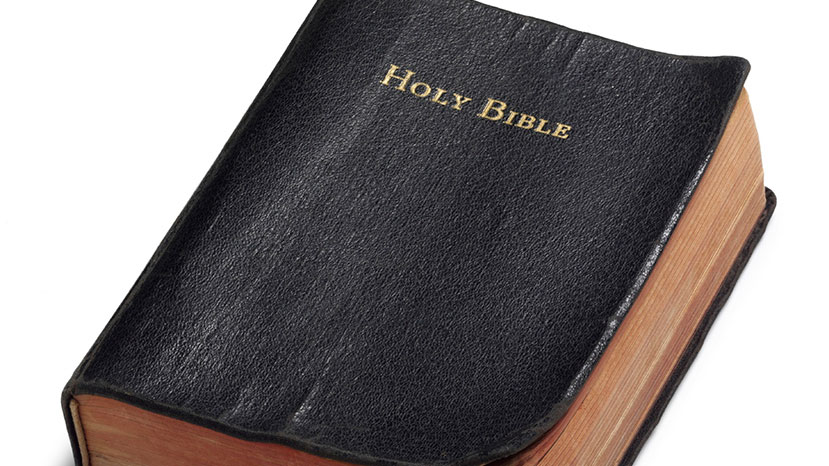 Sovereignly & Sufficiently
Jesus Christ has actively revealed God's eternal plan for humanity and Sufficiently supplied us with salvation, reconciliation and justification before a Holy God, by His own hand.
Sovereignly
Psalm 103:19
The Lord has established his throne in the heavens,
    and his kingdom rules over all.
God is active through history, revealing himself through his Son, Jesus Christ. In the Gospel of Luke, we see that Jesus, after his resurrection finds a couple of his disciples walking on the road to Emmaus. They are unaware of Jesus resurrection and are discussing everything that had happened in the previous few days.
It is here that Jesus reveals God's Sovereignty over human history, over his own revelation, by his will, for his purposes and for God's own glory.
Luke 24:25-27
And he said to them, "O foolish ones, and slow of heart to believe all that the prophets have spoken! Was it not necessary that the Christ should suffer these things and enter into his glory?" And beginning with Moses and all the Prophets, he interpreted to them in all the Scriptures the things concerning himself.
Sufficiently
There is a doctrine (teaching) of the sufficiency in the scripture itself, that is the Christian Bible (old & new testaments), that it is sufficient to equip people for life in faith and service.
Some people, even in the Church, don't actually believe that Scripture is sufficient. They may not say it out loud, or may not even realise they put other means above the sufficiency of scripture. So, how do you know if what you are thinking, feeling or hearing is from God unless you get it from the Bible?
The real Apostle Paul warned us when he said...
Colossians 2:8
See to it that no one takes you captive by philosophy and empty deceit, according to human tradition, according to the elemental spirits of the world, and not according to Christ.
2000 years later we would do well to listen to Paul's admonition to the church at Colossae.
The prophets and Moses pointed us towards the coming Messiah (Jesus Christ), the Apostles testify and point us back to the Messiah (Jesus Christ). At Jesus glorious transfiguration, God said "listen to him" (Luke 9:35). Where can you go to hear about God's own Son, the promised Messiah, our Saviour, our Prince of Peace with God? It is the scripture alone! It is Him (Jesus) that we need to listen to! Where do we check if someone is on the level with us when they make statements about God, about Jesus, even from the pulpit? It is scripture alone!
Deuteronomy 4:2
You shall not add to the word that I command you, nor take from it, that you may keep the commandments of the Lord your God that I command you.
Proverbs 30:5-6
Every word of God proves true;
    he is a shield to those who take refuge in him.
Do not add to his words,
    lest he rebuke you and you be found a liar.
Revelation 22:18-19
I warn everyone who hears the words of the prophecy of this book: if anyone adds to them, God will add to him the plagues described in this book, and if anyone takes away from the words of the book of this prophecy, God will take away his share in the tree of life and in the holy city, which are described in this book.
Read your Bible!
Sources
Unless otherwise indicated, all Scripture quotations are from The ESV® Bible (The Holy Bible, English Standard Version®), copyright © 2001 by Crossway, a publishing ministry of Good News Publishers. Used by permission. All rights reserved.