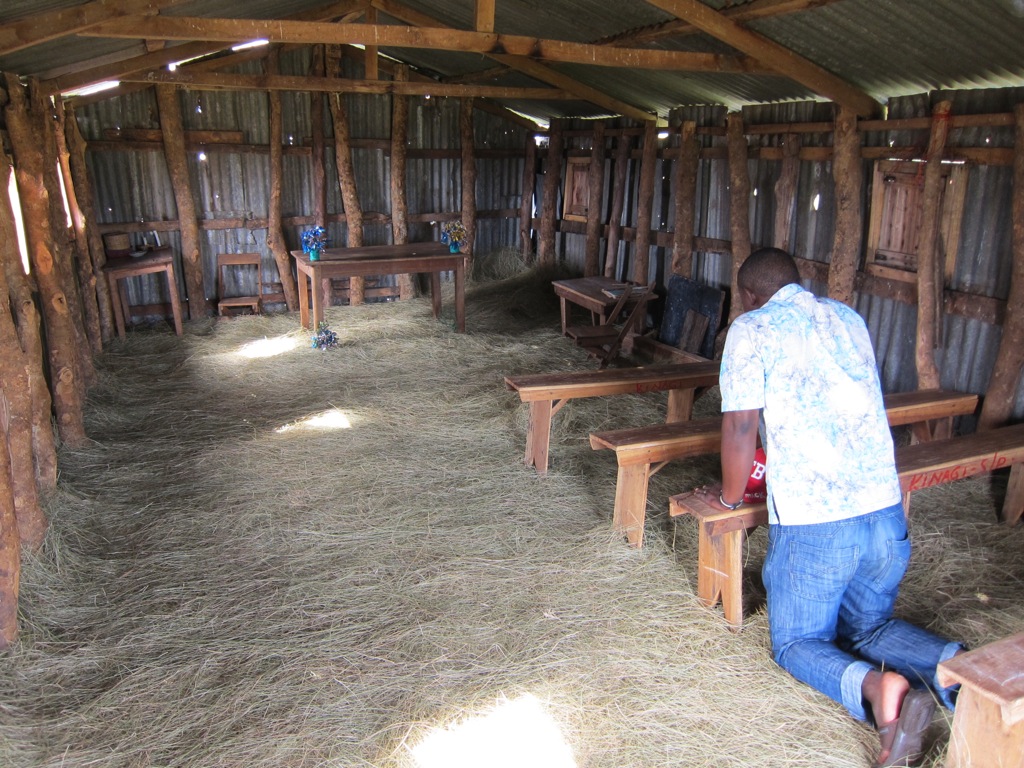 The historical small and large church
Hebrews 10:19-25
Therefore, brothers, since we have confidence to enter the holy places by the blood of Jesus, by the new and living way that he opened for us through the curtain, that is, through his flesh, and since we have a great priest over the house of God, let us draw near with a true heart in full assurance of faith, with our hearts sprinkled clean from an evil conscience and our bodies washed with pure water. Let us hold fast the confession of our hope without wavering, for he who promised is faithful. And let us consider how to stir up one another to love and good works, not neglecting to meet together, as is the habit of some, but encouraging one another, and all the more as you see the Day drawing near.
Historical church numbers
In history, churches have usually remained a local, tight knit group of like faith believers gathering to carry on the sacraments of the first century, as given by Jesus Christ and his Apostles according to their admonition. Sometimes this was up to 5,000 at once (Acts 4:4), yet it would be doubtful they met regularly in such a number. Much of the time the small numbers found in most churches were necessary because of persecution until Constantine, people typically met in homes and local synagogues. Historically, church numbers have ranged in congregant numbers over the millenia, the largest of the large churches have only been around since the 1600's and in the public view since the 1970-1980's. However modern megachurches have been designed to provide an entire way of life, including schools, gymnasiums, dining halls, study groups settings, therapy sessions, aerobics classes, bowling alleys, and sometimes even Christian-themed shopping. (Eagle D.E). Much of which points to greed for money rather than the faithful delivery of the Gospel and/or care of the poor.
---
In reality, it doesn't matter what size our particular gathering is, it is however imperitive that that number holds to a confession and discipleship of Jesus Christ. We should not neglect to meet together with those of like faith. We should carry on the sacraments as taught, with baptism, the breaking of bread and the preaching of the written Word of God, being obedient to the Gospel delivered to us (Jude 1:3).
What about the verse where Matthew records only two or three are needed?
What the verse is NOT about is that we can be validated into thinking that Jesus shows up when two or more people gather together in Jesus name. Taking the verse(s) in context means we should look at what Matthew is actually recording, under the inspiration of the Holy Spirit and not take it to mean something that we impose on it. Isn't Jesus and the Holy Spirit present with individuals when they suffer through persecution, or are imprisoned, or less extremely, with a mother who is caring for her newborn child? Isn't our Holy God present when children play in the yard, or watching over us hurtling down the road in our cars, when we pray, or make life decisions, when we are born, when we die?
Matthew 18:20 (on it's own)
20 For where two or three are gathered in my name, there am I among them.
Matthew 18:15-20 (context)
15 "If your brother sins against you, go and tell him his fault, between you and him alone. If he listens to you, you have gained your brother. 16 But if he does not listen, take one or two others along with you, that every charge may be established by the evidence of two or three witnesses. 17 If he refuses to listen to them, tell it to the church. And if he refuses to listen even to the church, let him be to you as a Gentile and a tax collector. 18 Truly, I say to you, whatever you bind on earth shall be bound in heaven, and whatever you loose on earth shall be loosedf in heaven. 19 Again I say to you, if two of you agree on earth about anything they ask, it will be done for them by my Father in heaven. 20 For where two or three are gathered in my name, there am I among them."
So, we see here Jesus is actually talking about seeking the restoration of a sinful member of the church, Jesus is saying He is there amongst us when we are seeking the wellbeing, repentance and restoration, as far as is possible, of our fellow brother/sister in the moment, working with us, listening, being present, in that situation.
Paul's admonition
Small or large church gathering? We all received the same Spirit, the same faith from God, the one baptism and one Lord (kurios - master) and Father of all.
Ephesians 4:1-7
1 I therefore, a prisoner for the Lord, urge you to walk in a manner worthy of the calling to which you have been called, 2 with all humility and gentleness, with patience, bearing with one another in love, 3 eager to maintain the unity of the Spirit in the bond of peace. 4 There is one body and one Spirit—just as you were called to the one hope that belongs to your call— 5 one Lord, one faith, one baptism, 6 one God and Father of all, who is over all and through all and in all. 7 But grace was given to each one of us according to the measure of Christ's gift.
Yours in Christ.